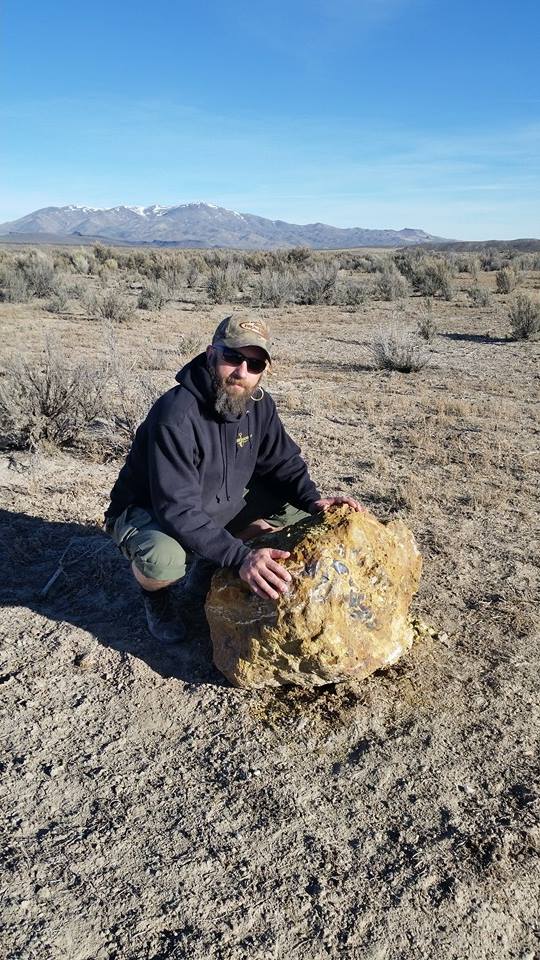 NW Rockhounds is not just a mineral and rock shop – it started as a community of like-minded rockhounds dedicated to the joys of exploring and seeking out the natural wonders of the Pacific Northwest.
OWNERS
Seattle locals Lann and Juliet Kittleson opened the NW Rockhounds shop in 2015, bringing their love for rocks and gems out of their home and trade shows and into a permanent home.
COMMUNITY
NW Rockhounds started with a Facebook group for North Westerners to share finds and local knowledge, and it's still growing. Join us!
STORE and EDUCATION CENTER
The NW Rockhounds Education Center opened in December 2016 and serves as a hub for the NW Rockhounds community and the greater North Seattle area. The Education Center holds classes in a variety of artistic mediums such as beginning and advanced Lapidary, Silversmithing and Jewelry Making as well as holding numerous lectures and seminars in rockhounding and conservation education. In addition, adult classes, children's and weekend classes are offered.
In January 2017, the Education Center was granted Fiscal Sponsorship from Shunpike and now can receive tax deductible donations. Shunpike is the 501 (c)(3) non-profit agency that provides independent arts groups in Washington State with the services, resources and opportunities they need to forge their own paths to sustainable success. We hope through fundraising efforts, these classes can be offered at minimal cost or free to grow and nurture the art of rockhounding. You can make a tax deductible donation to the Education Center at https://poweredbyshunpike.org/c/PBS/a/98125! 
The retail shop specializes in getting you outside! You'll find amazing specimens, rough rocks, lapidary tools, metalsmithing supplies, oddities, books and tools! There are many items to see and new interesting things to discover. Come visit us in the Seattle Store, open Mon-Sat, 10am-8pm and Sun 10am-7pm.
Map & Directions>